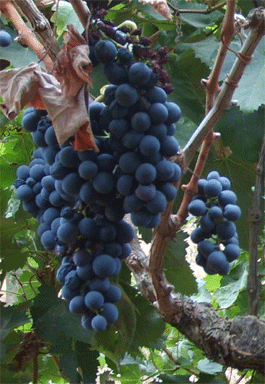 "Malvasia" is a generical word that indicates twenty kinds of Mediterranean vineyards. The name is attributed to a kind of wine that was produced in Malta. Venetian people tried to reproduce it by their autochthonous vineyards.
Our winery produces the black Malvasia of Lecce.
This kind of vineyard has large and pentagonal leaves, dark green blade, smooth and thick, little tomentum, medium-large and half-compact bunches; cone-shaped trunk with wings (it is not much evident); medium-large grapes with simple detachment, dark blue spheroids, thin and pruinose peel, pulpy and simple taste.
Andrea De Filippo - Azienda vitivinicola
Via G. Leopardi, 45 - 73017 - San Simone - Sannicola - Lecce - Puglia - Italia
Mobile: (+39)348.5625895 - e-mail: info@cantinadefilippo.com